Does This Mean The End Is Near?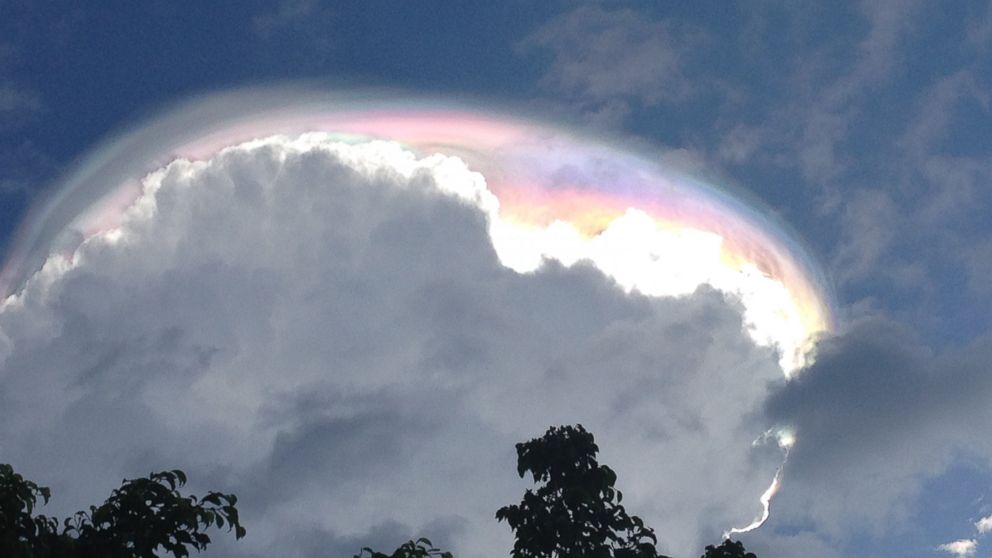 Does This Mean The End Is Near?
In the Bible it mentioned that in the last days, there will be signs of the coming of our Lord and Savior Jesus Christ. With that being said, an iridescent, multi-hued cloud phenomenon was recently spotted in Costa Rica skies, and residents were left awestruck and mystified.The spectacle in the sky was reported this past Tuesday afternoon in numerous cities including, San Jose, Parrita, Pavas, Escazu and Hatillo. Coincidentally, the sighting occurred on the country's Independence Day.
Many witnesses took to social media to post photos and video of the luminous cloud formation, with some even noting that it looked like an "end of times" scene. Though users on social media have various theories on what caused the light formation, including aliens or UFOs, experts said the stunning view was caused by a rare weather phenomenon called "cloud iridescence."
Well, we certainly don't have all the answers--but we do believe that regardless of mother nature, Jesus is coming soon! Are you ready?
Does This Mean The End Is Near?
Reviewed by
The Preying Narcissist Staff
on
5:29:00 AM
Rating: